French Country Style Home
4675 Via Amante, Yorba Linda, California
The exterior of the dwelling in nearing completion. There is still a lot of finish work on the interior to complete the project. Paint colors have been selected by the owners and the cabinets should be installed within a week at the most I am told. Once the cabinets are installed, the plumber will need to come back to the site and install all of the remaining plumbing fixtures.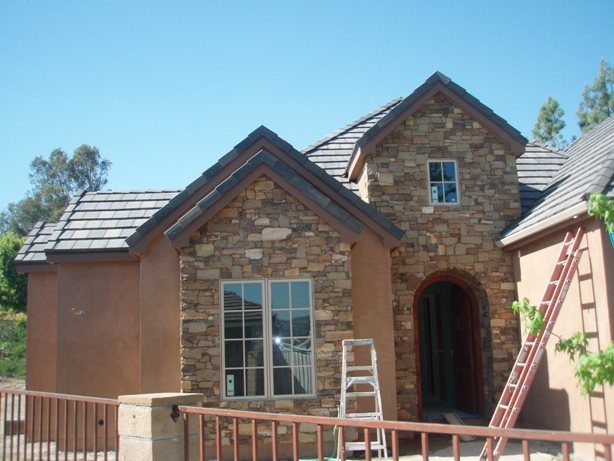 This is the main entrance to the house viewed from the neighboring property.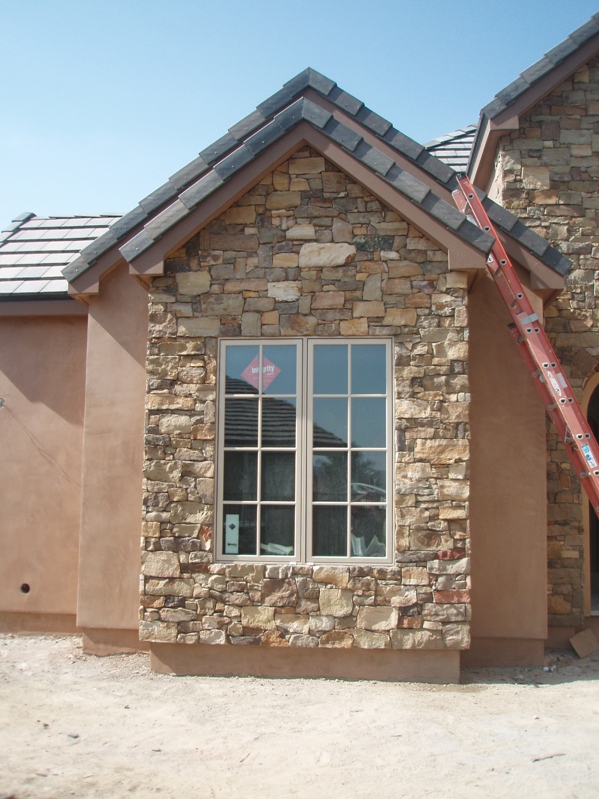 This is the window at the office / guest bedroom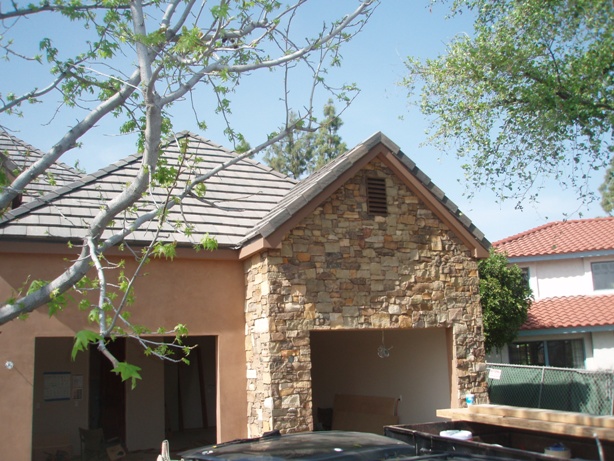 I can't wait to see the garage area after the garage doors are installed.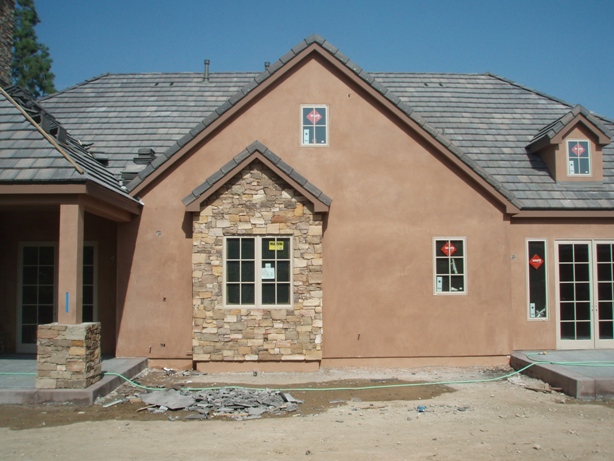 This is the kitchen window. The smaller window on the right is looking into the butlers pantry.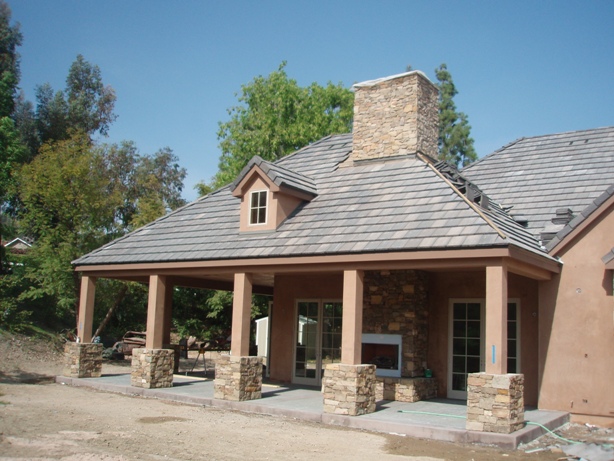 This of course is the owners favorite spot in their new house. They love the veranda with the outdoor fireplace. There will also be ceiling fans installed soon and a water misting system to keep cool on those hot California summer days.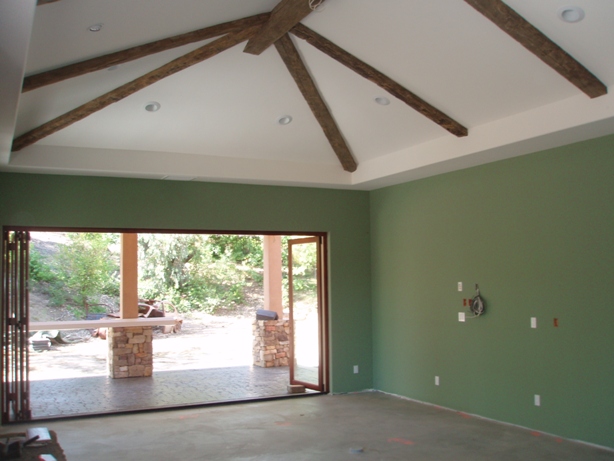 The view from the kitchen looking through the great room out to the veranda.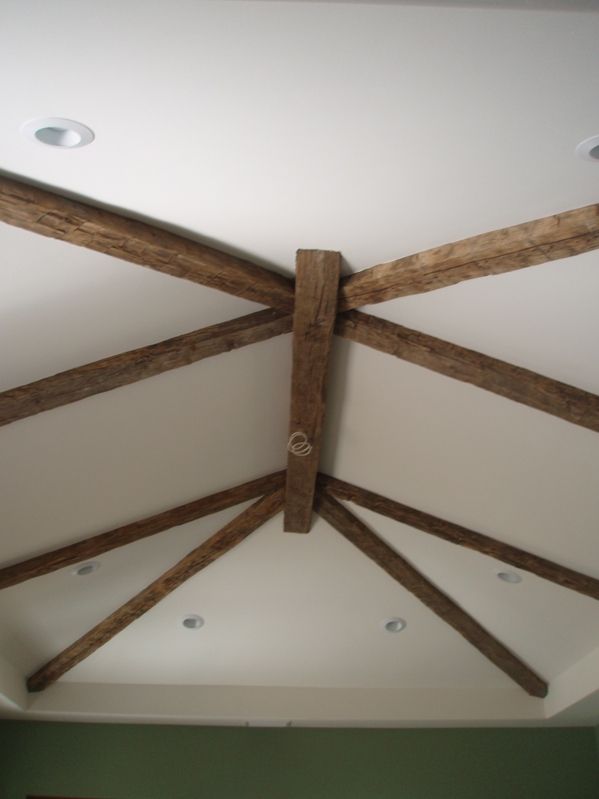 The owner selected these old wood beams for the ceiling in the great room. They will also be installed in the kitchen as well. I think they look awesome. I am told they are from the 1800's. Now that is OLD!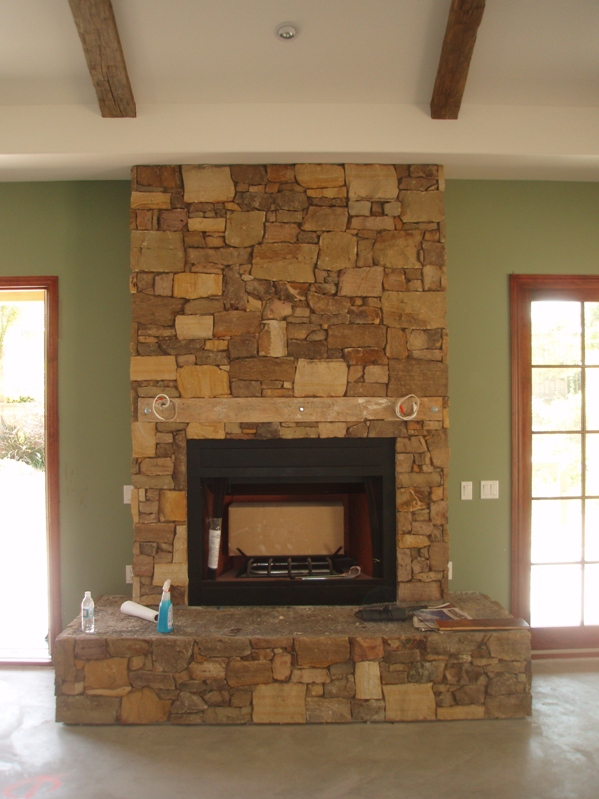 The fireplace in the great room. The mantel is not installed yet. I didn't want anyone to think it was finished yet!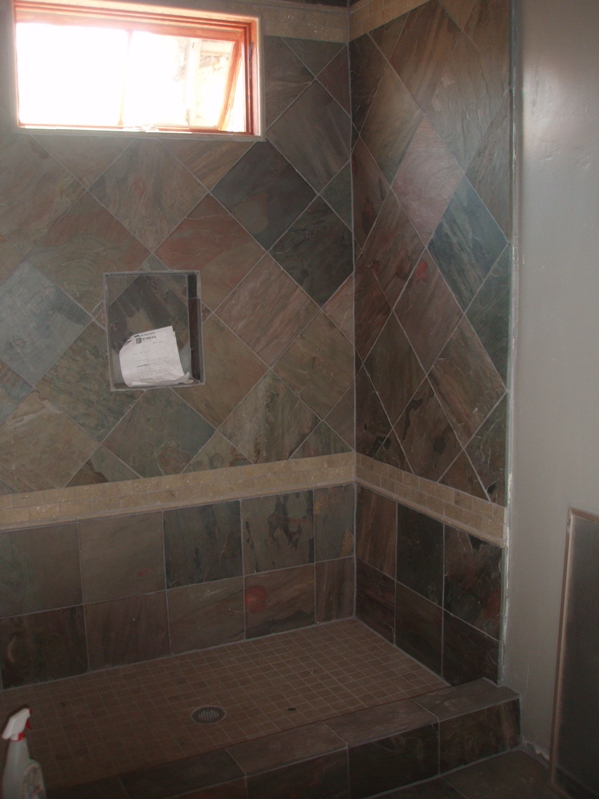 This is the guest bathroom shower stall with slate stone on the walls.
Okay, as soon interior nears completion, I will go back out to the job site and take to more updated photographs to share with you. In the mean time, If I can answer any questions about  how to obtain a building permit, or the process of building a new home or remodeling an existing home, please feel free to contact me at 949-723-4393 or email me.