Custom Contemporary Style Home
3512 Marcus Avenue, Newport Beach, California
Late last year I was introduced to my new client Sissi Cruse by Brent Morehouse of Morehouse Construction to help her design a new single family contemporary home for a lot she had purchased on the water at the corner of Marcus Avenue and 36th street in Newport Beach, California.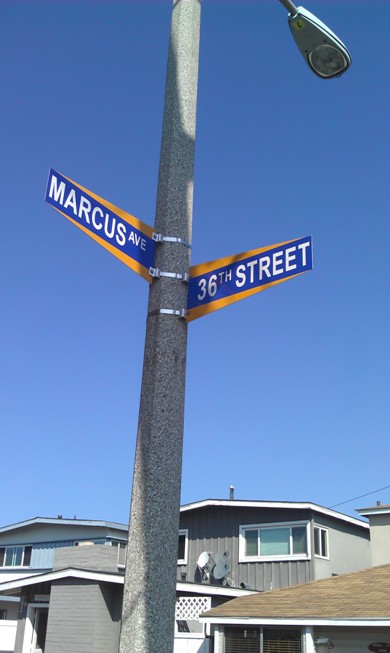 I have designed several homes in Corona Del Mar, California for Brent Morehouse. The last two projects I designed for Brent are located at 438 Carnation Avenue and 440 Carnation Avenue which are both located in Corona Del Mar at the corner of Second Avenue and Carnation Avenue. Sissi is a Interior Designer by trade, but she comes from a long family line of Architects as both of her parents are Architects. As it turns out I knew Sissi's father very well. Sissi's father Sergio worked for the City of Huntington Beach's Planning Department for over 30 years! I had first met Sergio when I was 19 years old. I worked for R.J. Marvick & Associates at the time. R.J. Marvick was the "in-house" Architect for Signal Landmark Company. I was just a junior draftsman at the time, and my duties included a lot of leg work from our office to the City of Huntington Beach's Planning and Building departments. Signal Landmark had built several housing and commercial projects through out the city of Huntington Beach in 70's and 80's so I was at the city submitting plans or picking up corrections all the time!
The property Sissi had purchased had an original two-story beach style cottage on the lot. Of course the existing home was old and outdated and needed to come down to make way for a new three-story contemporary styled single family home that Sissi wanted to build. It is always sad to see a home demolished for me. You think about all of the memories that were housed in that old structure, which is why I like to always post a couple of before pictures in an effort to retain those lost memories.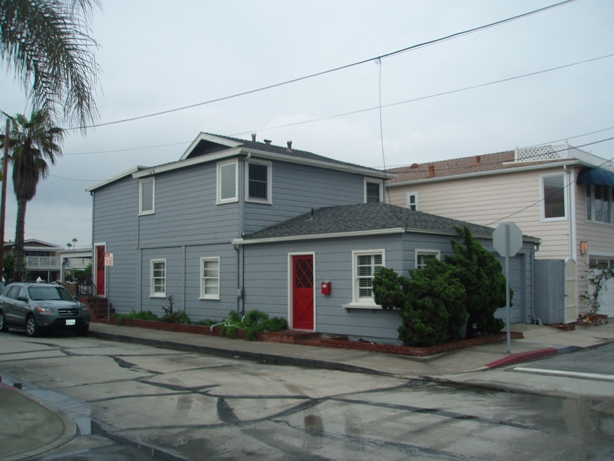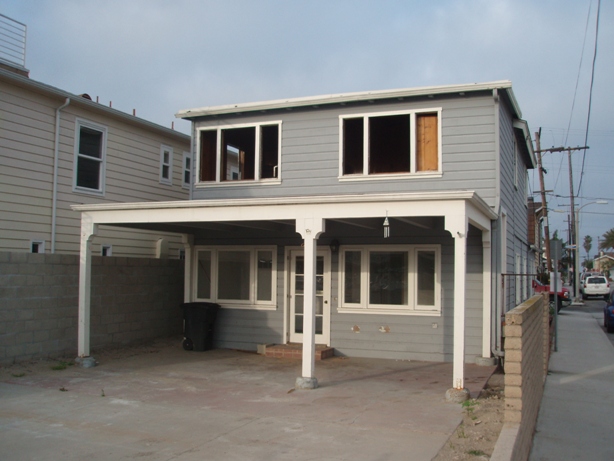 Sissi Cruse hired Telford Cottam of Tight Quarters Inc. to demolished and haul away the existing structure, It is truly amazing to me to watch Telford's crew no matter how many times I have seen a home being demolished.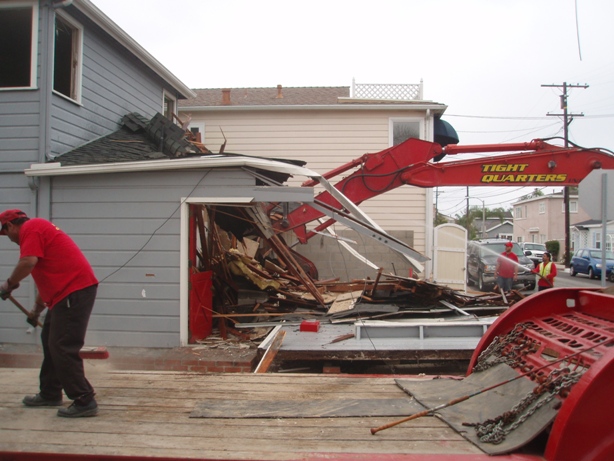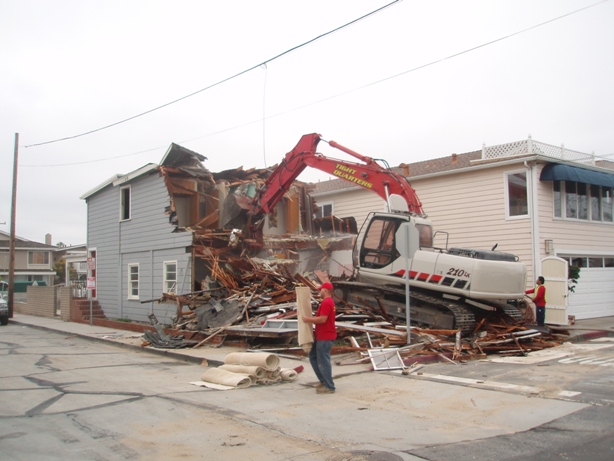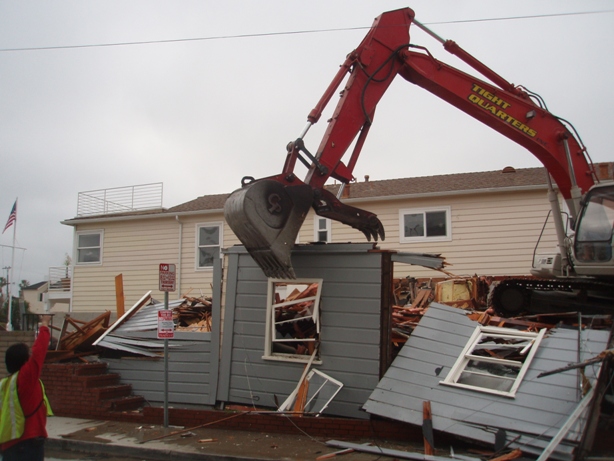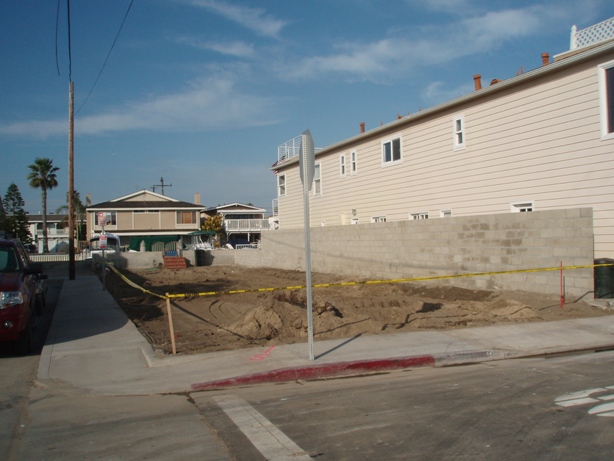 At this time Sissi has not hired a general contractor yet. We are currently excepting bids from two local contractors. Jon Deverian of Devco Homes, LLC in Newport Beach and Bill Allen of W.B. Allen of Riverside are both bidding the project at this time. If I can answer any questions about  how to obtain a building permit, or the process of building a new home or remodeling an existing home, please feel free to contact me at 949-723-4393 or email me.