Custom Contemporary Style Home – The Construction Phase
This new three-story single family dwelling will have 2662 square feet of living space with an attached 473 square foot two-car garage. As you walk in through the front door you will be greeted by a water wall feature extending from down from the second floor to the first floor. The water will cascade down a sheet of glass offset 3″ from a stoned wall that separates the kitchen from the main entry. The stairs serving the dwelling are directly to your right as you enter the house. The stair case will be a "Floating" set of stairs extending from the first floor up to the third floor. The only structural supports will be in the floor system and the exterior wall of the dwelling. To your left is the great room with a bi-folding glass door system that opens out to a 270 square foot Lanai with an outdoor fireplace. As you continue out through the Lanai, you step down to the rear yard area with the River Alto and private boat dock beyond the seawall.
As you walk up the stairs to the second floor you are now in the Media / Family Room area. Too your right is a bedroom with a retreat area and it's own private bathroom as well as a balcony facing toward the Pacific Ocean. On the canal side of the property are two master suites each with their own master bathrooms. This was a design element required by Mrs. Cruse.
The third floor has a bonus room with a powder bathroom and 700 square foot roof deck with views of the surrounding area.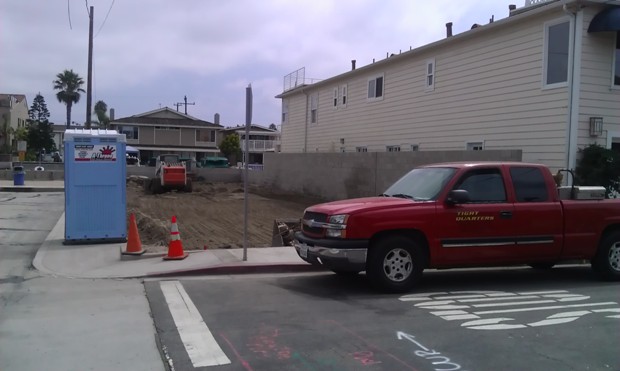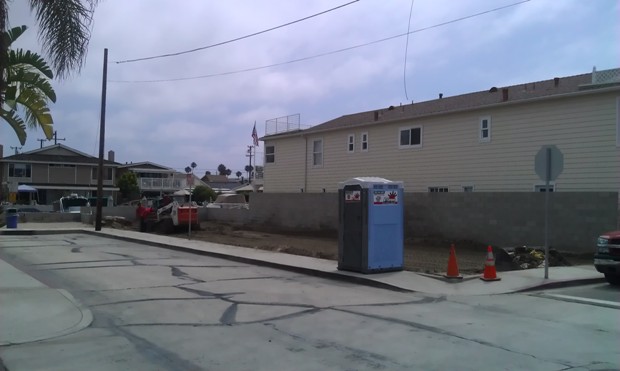 After Tight Quarters, Inc. finished compacting and grading the site all at the direction of our Soils Engineer David Worthington of EGA, the general contractor and his crew then began constructed the foundation forms for the footings and erection pads for the steel moment frames.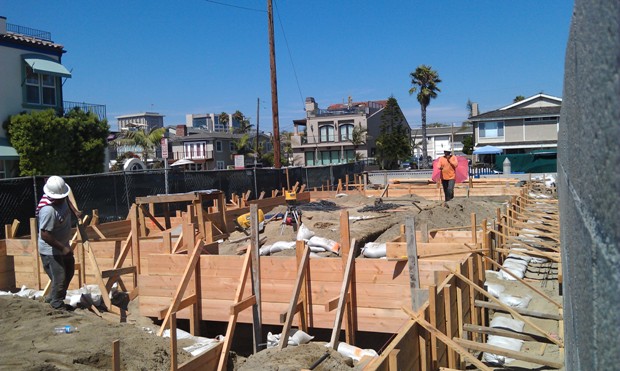 After receiving a blessing from Randy Nelson our field inspector, the concrete is poured for the erection pads. Bill Jarrold and his crew then installed all of the steel moment frames.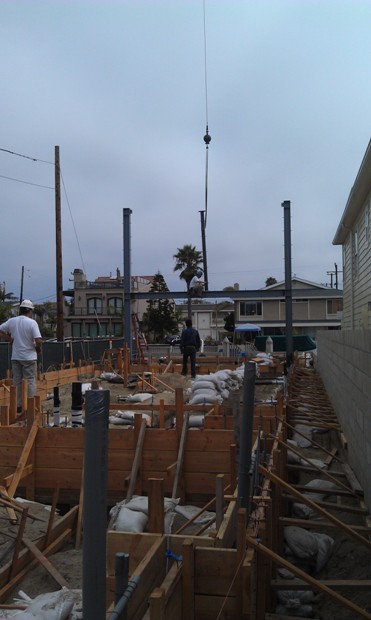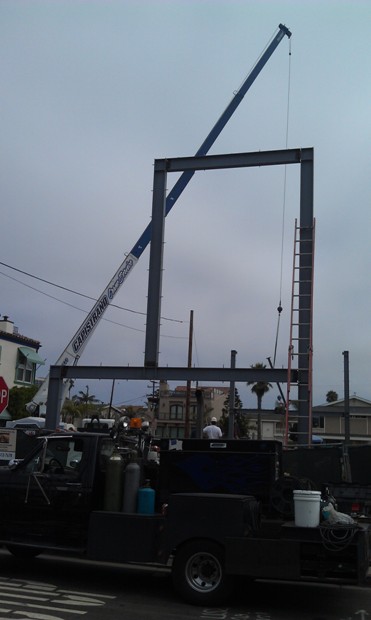 The rebar for the concrete slab floors is installed next and after receivng approvals from the field inspector the slab is poured.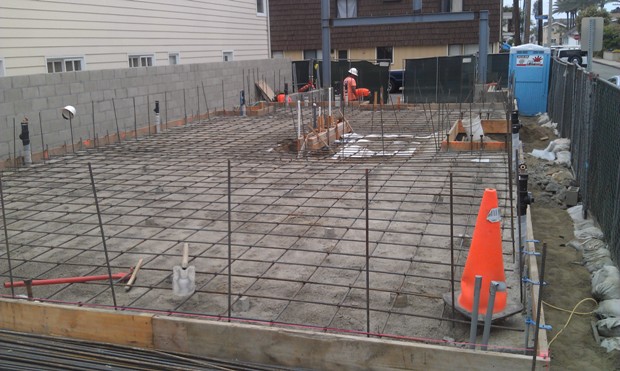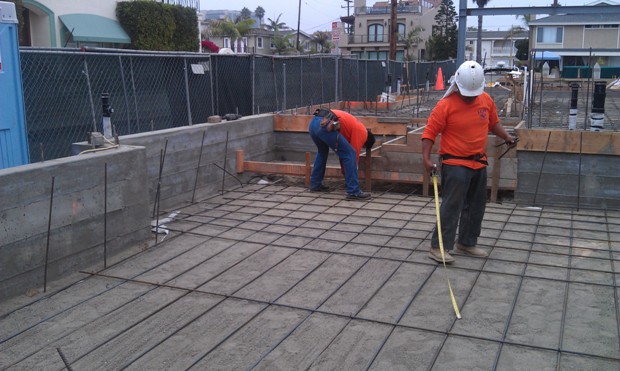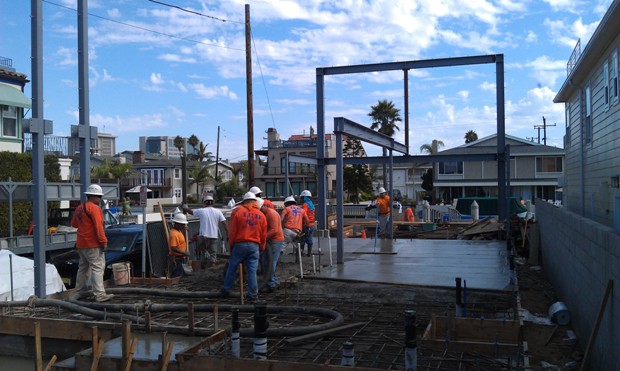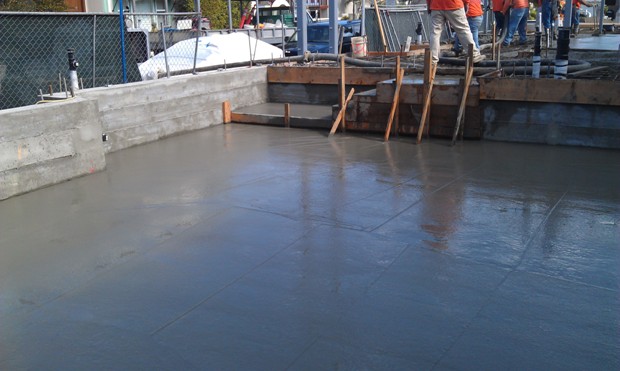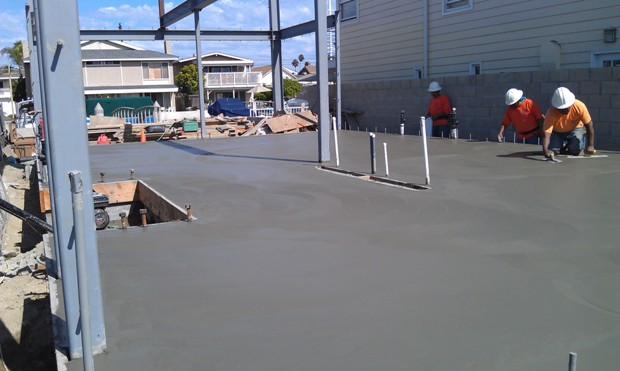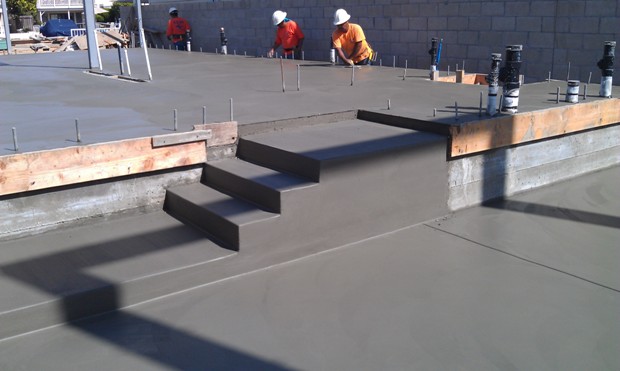 If I can answer any questions about  how to obtain a building permit, or the process of building a new home or remodeling an existing home, please feel free to contact me at 949-723-4393 or email me.